Wright Plastic Surgery: Dr. Eric Wright
1701 Center View Dr #201
Little Rock, AR 72211
Phone: (501) 575-0088
Monday-Thursday: 8:30 a.m.–4:30 p.m.
Friday: 8:30 a.m.–1:30 p.m.

Facelift
The face is one of the first areas to show signs of aging. Time, genetics, and sun damage can all impact the skin and create wrinkles and imperfections. Many women and men who visit from Jonesboro, Fayetteville, Conway, Hot Springs, Pine Bluff, and throughout Arkansas feel self-conscious when they develop loose skin or saggy jowls. These changes leave their faces looking older than they feel. Board-certified plastic surgeon Dr. Eric Wright can correct these problems with facelift surgery in Little Rock.
Dr. Eric Wright and his team are proud to help patients take years off their appearance. By lifting loose tissue and contouring the face, you can instantly look like a younger version of yourself. Dr. Wright's artistic eye and surgical expertise create satisfying, natural-looking results. You no longer have to feel insecure before weddings or class reunions. Your rejuvenated face will reflect your true self.
Facelift

Before & After Photos

Before & After
Facelift Case #397
This patient presented with desire to treat skin laxity in her neck that has formed over time. She underwent a lower face/necklift to improve her appearance.

Before & After
Facelift Case #175
This patient presented with desire to treat skin laxity in her neck and jowling that has formed over time. She underwent a lower face/necklift to improve skin laxity and not alter her appearance.
Keep in mind that each patient is unique and your results may vary.
What is a facelift?
Facelift surgery is an aesthetic procedure that reduces the signs of aging along the face and neck. Loose, sagging skin or drooping muscles can change the shape of the face. Facelift surgery corrects this sagging by tightening skin and readjusting underlying facial tissues.
During surgery, Dr. Wright can make improvements such as:
Lifting sagging cheeks
Creating a defined jawline
Adding volume to the cheeks
Reducing folds and wrinkles around the mouth
During your private consultation, Dr. Wright will carefully examine your face and determine the best approach to your surgery. It's common to perform additional procedures to allow for complete facial rejuvenation.
What is a mini facelift?
A mini facelift, also called a short scar facelift, is a less-invasive version of the standard facelift. It is performed with limited incisions that run in front of and behind the ears. The mini facelift smooths out the cheeks and tightens the jawline. The best candidates for this technique have mild to moderate laxity of the mid to lower face.
What procedures are commonly combined with a facelift?
A neck lift to restore firm contours, smooth out crepey skin, and repair vertical banding. While the neck lift is usually performed as part of a facelift, it can also be performed on its own.
Eyelid surgery (blepharoplasty) for the upper and lower eyelids can remove excess skin and reposition and shape the surrounding fat.
Liposuction to reduce a double chin and sculpt the neck.
Chin augmentation to improve facial balance and enhance the profile.
Fat grafting to restore volume lost with aging. Using special techniques, fat can be harvested from another area of the body and placed strategically in areas where volume has been lost.
Laser skin resurfacing or chemical peels to address fine lines and wrinkles.
Ellacor® with Micro-Coring™ technology to boost your body's production of collagen and elastin for firmer, smoother skin.
How do I know if I'm ready for a facelift?
Ideal facelift candidates are healthy women and men who are unhappy with the laxity of facial and neck skin or changes that have occurred with aging. You may be ready for a facelift if you struggle with deep lines and wrinkles that nonsurgical treatments can't fix. Facelift surgery is a long-lasting solution that creates comprehensive results.
About Dr. Wright
As a board-certified plastic surgeon and Arkansas native, Dr. Eric Wright is dedicated to helping Little Rock women and men look and feel their best with both reconstructive and cosmetic plastic surgery options.
Meet Dr. Wright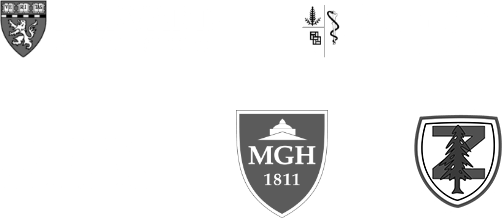 How is facelift surgery performed?
Facelift surgery begins with an incision that extends from the temple to behind the ear. This incision gives Dr. Wright access to the deep facial tissues underneath. He carefully adjusts these delicate tissues and lifts them to a higher position, and then tightens or trims any loose skin. He may also make a second incision under the chin to address aging issues along the jaw and neck.
Once the muscles and tissues are lifted, the skin is redraped, and incisions are closed with sutures. Standard facelift surgery may take 3 to 6 hours, depending on the extent of your procedure and the number of additional areas treated.
A Reputation Built on Results
If you are looking for a board-certified plastic surgeon, Eric Wright in Little Rock, Arkansas is your...
The best of the best! Could not recommend more! The entire staff is amazing and walks you through every...
I highly recommend Dr. Wright. He's very knowledgeable, and I was put at ease by his willingness to...
Dr.Wright is hands down the best Plastic Surgeon!! I had a wonderful experience and I would refer everyone...
How long is recovery after facelift surgery?
Immediately after facelift surgery, you'll need a family member or loved one to drive you home. To minimize swelling, keep your head elevated during the first 10 days. Most patients return to work after 10 to 14 days and can exercise after 1 month. Your results will continue to develop over the next several months and become increasingly noticeable over time.
Traveling for Treatment?
Try Our 3-Step Process
If you're visiting Little Rock to see Dr. Wright, our patient care team will help make your trip easy and enjoyable.
Have Your Virtual Consultation
Make Your Travel Plans
Prepare for Your Surgery & Recovery
Learn More
Learn More
Will my facelift procedure leave a scar?
Like any surgery, a facelift will leave a scar. However, the lines are very fine and concealed in the hairline and natural creases of the face. Facelift scars are easily hidden and typically become unnoticeable. Dr. Wright is very careful during surgery and places your incisions in strategic locations.
Request Your Consultation
If you would like to take years off your appearance with facelift surgery, request a consultation with Dr. Wright. You can also contact our Little Rock office at (501) 575-0088.
RealSelf Q&A with Eric Wright, MD
Back to Top