Wright Plastic Surgery: Dr. Eric Wright
1701 Center View Dr #201
Little Rock, AR 72211
Phone: (501) 575-0088
Monday-Thursday: 8:30 a.m.–4:30 p.m.
Friday: 8:30 a.m.–1:30 p.m.

Plastic Surgery
Wright Plastic Surgery is proud to help patients from Jonesboro, Fayetteville, Conway, Hot Springs, Pine Bluff, throughout Arkansas, and even across the country look and feel their best. Dr. Eric Wright and his knowledgeable team provide a wide range of plastic surgery procedures customized to each patient's needs. Whether you want to enhance your breasts, contour your body, or take years off your face, Dr. Wright has the skill and expertise to create flattering, natural-looking results. Read below to learn more about the different plastic surgery procedures available to our Little Rock, AR, patients.
Breast
Body
Tummy Tuck: Tummy tuck surgery tightens muscles and removes unwanted skin and fat to give patients a firm, flat midsection and defined waistline.
Liposuction: Dr. Wright uses liposuction to suction away stubborn fat deposits and create slim, smooth contours along the body.
VASERlipo®: This liposuction enhancement makes fat removal easier and more precise by breaking apart the targeted fat with ultrasonic energy before it is suctioned away.
Brazilian Butt Lift: The patient's own excess body fat can be used to add fullness to the buttocks and enhance curves.
Post Weight Loss Surgery: After losing a significant amount of weight, many men and women are left with loose, hanging skin that is embarrassing and uncomfortable. Body contouring procedures provide smooth contours to help patients complete their transformation.
Brachioplasty: Fluctuations in weight can cause the upper arms to begin to sag and droop. Brachioplasty (also known as an arm lift) reduces sagging skin and firms the upper arm area.
Fat Grafting: Fat grafting transfers the patient's own fat to subtly add volume to other areas of the body.
Thigh Lift: Skin along the lower body can lose elasticity due to age or weight loss. A thigh lift tightens skin on the upper legs and provides a slimmer, more youthful appearance.
Renuvion®: This minimally invasive treatment tightens mild to moderate skin laxity and can improve the results of surgical procedures like liposuction.
Face
Non-Cosmetic
Migraine Surgery: For men and women who struggle with chronic migraines, migraine surgery can reduce the pain and frequency of headaches and allow patients to live a more comfortable life.
About Dr. Wright
As a board-certified plastic surgeon and Arkansas native, Dr. Eric Wright is dedicated to helping Little Rock women and men look and feel their best with both reconstructive and cosmetic plastic surgery options.
Meet Dr. Wright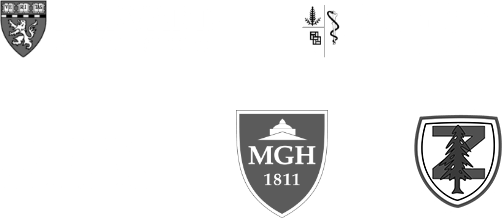 To learn more about which plastic surgery procedures can create the improvements you want, request a one-on-one consultation with Dr. Wright. If you have any other questions and would like to talk with our friendly staff, please call our Little Rock office at (501) 575-0088.
Back to Top