Wright Plastic Surgery: Dr. Eric Wright
1701 Center View Dr #201
Little Rock, AR 72211
Phone: (501) 575-0088
Monday-Thursday: 8:30 a.m.–4:30 p.m.
Friday: 8:30 a.m.–1:30 p.m.

Blepharoplasty
The eyes are one of the first features people notice about one another. Unfortunately, as the signs of aging creep in, the skin around your eyes begins to sag and wrinkle. Droopy skin along your lids makes the eyes appear small, causing you to look older than you are. When puffy eyes create a permanently sad and tired expression, it can affect your self-image.
Blepharoplasty (also known as eyelid surgery) is the answer to this problem. In Little Rock, AR, Dr. Eric Wright is a board-certified plastic surgeon with years of experience in anti-aging procedures. By reducing undereye bags and removing loose skin, Dr. Wright can help you look more youthful and alert. Eyelid surgery opens up your eyes again and boosts your confidence.
Blepharoplasty

Before & After Photos

Keep in mind that each patient is unique and your results may vary.

Blepharoplasty Case #99
Before & After
This patient presented with desire to change her upper/lower eyelids. She disliked the "droopy" appearance of her upper eyes and disliked always looking tired. She underwent a bilateral upper/lower blepharoplasty.

Blepharoplasty Case #97
Before & After
This patient presented with upper eye excess skin. She disliked the heavy appearance. She underwent a bilateral upper blepharoplasty.
Keep in mind that each patient is unique and your results may vary.
What is eyelid surgery?
Eyelid surgery is a cosmetic procedure used to improve the appearance of the eye area. It can be performed on both the upper and lower lids, depending on a patient's particular needs. Treatment can also rejuvenate the area surrounding the eyes and address other skin imperfections. A few issues that eyelid surgery can treat include:
Loose, sagging skin that droops over the eye
Puffiness in the upper eyelids
Bags below the eyes
Sagging skin or hollowness below the eyes
Excess skin and wrinkles around the eyelids
About Dr. Wright
As a board-certified plastic surgeon and Arkansas native, Dr. Eric Wright is dedicated to helping Little Rock women and men look and feel their best with both reconstructive and cosmetic plastic surgery options.
Meet Dr. Wright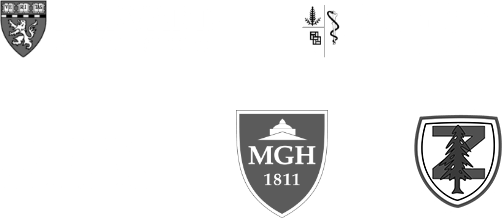 Am I a good candidate for eyelid surgery?
Eyelid surgery helps patients of any age who struggle with puffiness or sagging around their eyes. Ideal candidates are nonsmokers who:
Are in overall good health
Have no serious eye conditions
Suffer from drooping skin that blocks their vision
Experience excessive bags under the eyes or wrinkling around the lids
During your one-on-one consultation, Dr. Wright will carefully examine your eyes and determine whether eyelid surgery can help you achieve your aesthetic goals.
A Reputation Built on Results
I am more than pleased with the service I received from consultation to surgery. Kacie is very sweet,...
Dr. Wright is amazing! Listens, answers questions, very caring! Very happy with the three procedures...
After removing my 10 year old textured silicone implants 3 years ago, I knew I wanted to see Dr. Wright...
My experience with Dr. Wright and his staff was totally awesome. From my first consultation appt. To...
What happens during eyelid surgery?
Eyelid surgery is an outpatient procedure that uses local anesthetic with sedation or general anesthetic. During upper eyelid surgery, an incision is made along the natural crease of the lid. For lower eyelid surgery, the incision is placed inside the lid or along the lower lash line. Sagging skin is tightened, fatty deposits are removed, and wrinkles are smoothed out. Once the proper adjustments are made, the incisions are carefully closed with small, fine sutures.
Traveling for Treatment?
Try Our 3-Step Process
If you're visiting Little Rock to see Dr. Wright, our patient care team will help make your trip easy and enjoyable.
About Your Consultation
What Is the Fly-In Process?
Prepare for Your Surgery
Learn More
Learn More
How long does it take to recover from eyelid surgery?
After eyelid surgery, have a close friend or family member drive you home. During the first couple of days, swelling and bruising may develop, but these issues will gradually fade within the first week. Apply cool compresses and keep your head elevated to help resolve swelling and minimize any discomfort. The sutures used during surgery are removed after around 5 to 7 days. Most patients return to work and their daily routine after 2 weeks.
Can eyelid surgery be combined with other procedures?
Yes, eyelid surgery can easily be combined with other anti-aging procedures. It is often used alongside a facelift to tighten loose skin of the lower face and neck area. During your consultation, Dr. Wright will discuss all your options, including whether this procedure combination is right for you.
Request Your Consultation
If you would like to rejuvenate your eyes with eyelid surgery, request a consultation with Dr. Wright. You can also contact our Little Rock office by phone at (501) 575-0088.
Back to Top