Wright Plastic Surgery: Dr. Eric Wright
1701 Center View Dr #201
Little Rock, AR 72211
Phone: (501) 575-0088
Monday-Thursday: 8:30 a.m.–4:30 p.m.
Friday: 8:30 a.m.–1:30 p.m.

Vectra® 3D Imaging System
Wright Plastic Surgery offers the advanced VECTRA 3D imaging system to provide our Little Rock, AR, patients with the most complete education possible regarding their plastic surgery procedures and potential results.
This innovative system allows us to take a three-dimensional (3D) image of you before surgery. Then, using VECTRA's software simulation tools, we can create 3D representations of how you could look after surgery. This allows you to preview various surgical options and decide on the options that best suit your aesthetic goals.
VECTRA 3D is used for breast and body procedures, including breast augmentation, breast lift surgery, body contouring, and more. The process takes only a few minutes, and you can review the results during your consultation. At that time, you can request alternative simulations to be sure you are comfortable with the recommended surgical plan.
About Dr. Wright
As a board-certified plastic surgeon and Arkansas native, Dr. Eric Wright is dedicated to helping Little Rock women and men look and feel their best with both reconstructive and cosmetic plastic surgery options.
Meet Dr. Wright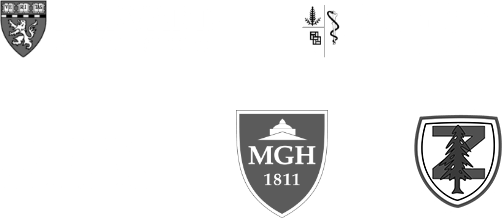 What To Expect
1. Your VECTRA 3D simulation begins with a picture session in the doctor's office. This creates the starting point for your aesthetic consultation.
2. Using specialized simulation software on your 3D picture, your doctor will show you the possible results of your aesthetic procedure. You can experiment with different looks until you find the one you want.
3. Once you have settled on your desired appearance, this simulation will provide a basis for your surgical plan. Because you have already seen the result, you can be confident in the procedure's outcome.
About the Technology
VECTRA 3D simulation technology was developed by Canfield Imaging Systems, a division of Canfield Scientific, the leading provider of clinical imaging systems. Canfield specializes in photographic applications for aesthetic medicine, and their products are used in patient consultations by thousands of practitioners worldwide.
The VECTRA 3D Camera
The VECTRA 3D camera takes several pictures of you simultaneously from different angles. These images are combined to create a 3D virtual model that serves as the foundation for patient simulations.
Sculptor 3D Software
The 3D photograph is processed by Sculptor software to display the virtual model on a computer monitor. The model can be rotated and viewed from almost any angle. The software allows your surgeon to apply simulation tools that change components such as size, shape, and position. Once you are satisfied with the simulated result, your doctor will develop a surgical plan to achieve your desired appearance.
A Reputation Built on Results
If you are looking for a board-certified plastic surgeon, Eric Wright in Little Rock, Arkansas is your...
The best of the best! Could not recommend more! The entire staff is amazing and walks you through every...
I highly recommend Dr. Wright. He's very knowledgeable, and I was put at ease by his willingness to...
Dr.Wright is hands down the best Plastic Surgeon!! I had a wonderful experience and I would refer everyone...
Frequently Asked Questions (FAQs)
Will I be able to see which implants are best for me?
Yes. You will be able to see how you would look with different sizes and types of implants. You can also see the possible benefits of a breast lift performed in conjunction with the augmentation.
---
How close will the simulated result be to the actual outcome?
The actual results will be very similar to the simulations. VECTRA simulations are based on the actual implants your surgeon will use.
---
Will this software help my surgeon compensate for my breasts being of different sizes?
VECTRA software includes special tools to show the size and position of each breast. Breast asymmetry is very common, and VECTRA analysis helps your doctor develop a surgical plan to compensate for this if necessary.
---
Am I a good candidate for breast augmentation surgery?
You and your surgeon will make that decision together. VECTRA 3D can show you the procedure's possibilities, but it is not intended as a substitute for a medical consultation.
---
Can my doctor show me where the scars will be?
Your doctor can discuss this with you in detail at your consultation.
Request Your Consultation
Take the first step toward creating the body you want by calling our office at (501) 575-0088 or contacting us using the online form to schedule an appointment. Our experienced team will guide you through the process, answer any questions you may have, and design a customized treatment plan specifically for you.
Back to Top