Wright Plastic Surgery: Dr. Eric Wright
1701 Center View Dr #201
Little Rock, AR 72211
Phone: (501) 575-0088
Monday-Thursday: 8:30 a.m.–4:30 p.m.
Friday: 8:30 a.m.–1:30 p.m.

Nonsurgical
While some patients are ready for a dramatic change, others prefer a subtler approach. Dr. Eric Wright makes it quick and easy to look your best without the need for traditional surgery. At Wright Plastic Surgery, we offer a wide range of nonsurgical skin rejuvenation treatments such as laser skin resurfacing, and BOTOX® Cosmetic and dermal filler injections for people from North Little Rock, Conway, Benton, Hot Springs, and surrounding areas. Our well-trained team has the skills and knowledge to help your face look as fresh and youthful as you feel inside.
Injectables
BOTOX® Cosmetic: A popular injectable treatment, BOTOX reduces the appearance of wrinkles and fine lines. The active ingredient—botulinum toxin type A—relaxes facial muscles and prevents them from tugging on the skin, making your features appear softer and more youthful. It is commonly used in areas such as the forehead, mouth, and corners of the eyes.
Dysport®: Another botulinum toxin wrinkle treatment that can relax facial muscles and make your skin appear smoother, it is primarily used to treat the vertical glabellar lines (sometimes called frown lines) located between your eyebrows.
Jeuveau®: The newest wrinkle-fighting injectable on the market, this BOTOX alternative (also known as "#NEWTOX") can reduce the appearance of moderate to severe wrinkles around the brows and forehead.
Dermal Fillers: The JUVÉDERM® and Restylane® collections of dermal fillers contain hyaluronic acid, a naturally occurring substance in the body. They can provide a variety of improvements such as correcting lines and folds, restoring volume, and enhancing the lips.
Laser Treatments
Laser Skin Resurfacing: An innovative treatment that uses the power of light to improve skin texture and fade imperfections, the procedure removes dull, damaged skin and reveals the fresh, blemish-free skin underneath.
Skincare Treatments
HydraFacial®: A single relaxing treatment that reveals the skin's radiance while improving its health.
SkinPen® Microneedling: By creating tiny micro-injuries in the skin, these treatments minimize the appearance of acne scars, stretch marks, fine lines, and wrinkles with minimal downtime.
Genius® RF Microneedling: The Genius device delivers radiofrequency (RF) energy to the skin's deeper layers through the tips of tiny needles that create micro-wounds. This boosts the production of collagen and elastin to minimize acne scars and smooth wrinkles and fine lines on the face, neck, and chest.
About Dr. Wright
As a board-certified plastic surgeon and Arkansas native, Dr. Eric Wright is dedicated to helping Little Rock women and men look and feel their best with both reconstructive and cosmetic plastic surgery options.
Meet Dr. Wright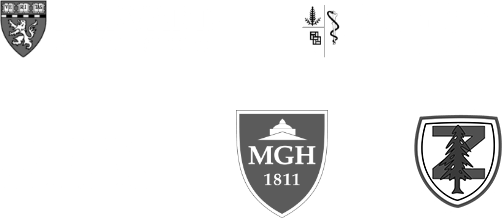 Request Your Consultation
If you would like to learn more about treatments that can rejuvenate your face without surgery, please request a consultation with Dr. Wright online. You can also contact our Little Rock office by phone at (501) 575-0088.
Back to Top