Wright Plastic Surgery: Dr. Eric Wright
1701 Center View Dr #201
Little Rock, AR 72211
Phone: (501) 575-0088
Monday-Thursday: 8:30 a.m.–4:30 p.m.
Friday: 8:30 a.m.–1:30 p.m.

Rhinoplasty
If the nose is out of balance with the other facial features, it can look out of place and take attention away from a person's other attractive features like their eyes or their smile. By making subtle changes to the nose, Dr. Eric Wright can improve the appearance of the entire face by creating harmony. He performs rhinoplasty, sometimes called a nose job, in Little Rock, AR, for people from Jonesboro, Fayetteville, Conway, Hot Springs, Pine Bluff, and throughout greater Arkansas who want to enhance their appearance while preserving the unique character of their face.
What is rhinoplasty?
Rhinoplasty is a facial plastic surgery procedure performed to improve the appearance of the nose in a variety of ways, including:
Altering the size of the nose or nostrils
Correcting irregularities of the bridge
Adjusting the angle of the tip
Reducing the space between the nostrils
Repairing an injury
This procedure can also address obstructions inside the nose to correct breathing problems.
About Dr. Wright
As a board-certified plastic surgeon and Arkansas native, Dr. Eric Wright is dedicated to helping Little Rock women and men look and feel their best with both reconstructive and cosmetic plastic surgery options.
Meet Dr. Wright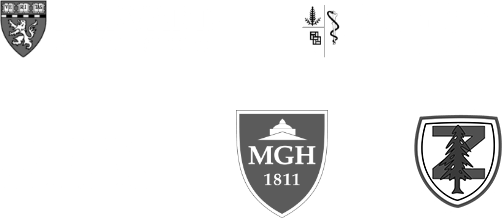 How is rhinoplasty performed?
Rhinoplasty is usually performed as outpatient surgery using either local anesthetic with IV sedation or general anesthetic. In most cases, Dr. Wright performs open surgery because it provides clear access to the inner structures of the nose. The open technique involves an incision placed on the strip of tissue that separates the nostrils, called the columella. In some cases, he uses the closed technique performed with incisions placed entirely inside the nose.
Once he accesses the inner nose, Dr. Wright adjusts the soft tissues, cartilage, and nasal bones to provide the desired changes to the outside of the nose. He closes the incisions with tiny stitches and covers the nose with a surgical splint to protect it during the healing process.
A Reputation Built on Results
If you are looking for a board-certified plastic surgeon, Eric Wright in Little Rock, Arkansas is your...
The best of the best! Could not recommend more! The entire staff is amazing and walks you through every...
I highly recommend Dr. Wright. He's very knowledgeable, and I was put at ease by his willingness to...
Dr.Wright is hands down the best Plastic Surgeon!! I had a wonderful experience and I would refer everyone...
Can rhinoplasty be combined with other procedures?
Yes. Dr. Wright can safely perform multiple plastic surgery procedures together to enhance overall facial balance. Popular options include:
What is nonsurgical rhinoplasty?
The shape of the tip or bridge of the nose can be temporarily improved with dermal filler injections. This nonsurgical "liquid" rhinoplasty may be a good option for people who want to avoid surgery or get an idea of how they could look after surgery. Results last about 12 to 18 months.
How painful is rhinoplasty?
Many rhinoplasty patients are surprised by how little discomfort they feel after rhinoplasty. The nose may ache and feel stuffy initially, but it's not especially painful. Because patient experiences vary, Dr. Wright prescribes pain medication for patients to have on hand in case they need it.
What can I expect during recovery after rhinoplasty?
Most patients are ready to resume their regular everyday activities, including work or school, after about 7 to 10 days, which is usually when the splint and stitches are removed. Swelling and bruising can be managed by applying cold packs for the first few days after surgery and keeping the head elevated at all times (even while sleeping) for a week or two. While your nose will probably feel stuffy for several weeks, wait at least 7 days before blowing it to give the internal tissues time to heal.
When will I see my results?
Your improved nose shape will gradually become noticeable within 3 months as swelling fades. Within about 6 months, 90% of the swelling is gone for most patients. Keep in mind that final rhinoplasty results take up to a year to attain because internal swelling dissipates very slowly.
Do nose jobs last forever?
While the face—including the nose—will change with aging, rhinoplasty results are long lasting. Most patients who are happy with their initial results do not need another surgery in the future.
Traveling for Treatment?
Try Our 3-Step Process
If you're visiting Little Rock to see Dr. Wright, our patient care team will help make your trip easy and enjoyable.
Have Your Virtual Consultation
Make Your Travel Plans
Prepare for Your Surgery & Recovery
Learn More
Learn More
Request Your Consultation
Meet with Dr. Eric Wright in Little Rock, AR, and learn more about rhinoplasty, request a consultation using our online form or call (501) 575-0088 for an appointment.
Back to Top