Wright Plastic Surgery: Dr. Eric Wright
1701 Center View Dr #201
Little Rock, AR 72211
Phone: (501) 575-0088
Monday-Thursday: 8:30 a.m.–4:30 p.m.
Friday: 8:30 a.m.–1:30 p.m.

Post Weight Loss Surgery
After losing a significant amount of weight, many people we see from Jonesboro, Fayetteville, Conway, Hot Springs, Pine Bluff, and other nearby areas end up with sagging skin around the abdomen and on the arms and legs that won't go away. Post weight loss skin removal/skin tightening surgery in Arkansas with Little Rock plastic surgeon Dr. Eric Wright can help you celebrate your victory and feel comfortable and confident in whatever you wear and all that you do.
What is post weight loss plastic surgery?
Plastic surgery after massive weight loss, also called post bariatric plastic surgery, is not a single procedure; it is a personalized set of plastic surgery procedures selected to address each patient's unique needs and cosmetic goals.
Am I a candidate for post weight loss skin removal surgery?
Healthy women and men who want to get rid of excess skin and lift sagging tissues are good candidates for this surgery. It's important to have reached your goal weight (or be close to it) and remained there for at least 3 to 6 months before you have body contouring surgery.
About Dr. Wright
As a board-certified plastic surgeon and Arkansas native, Dr. Eric Wright is dedicated to helping Little Rock women and men look and feel their best with both reconstructive and cosmetic plastic surgery options.
Meet Dr. Wright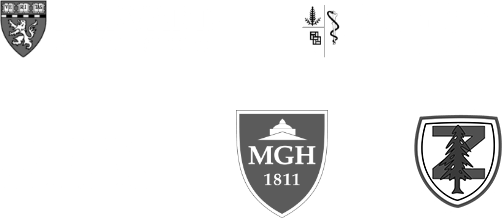 Which procedures do people have after massive weight loss?
While individual needs vary, Dr. Wright typically performs a combination of the following procedures for people who have lost a considerable amount of weight:
Tummy tuck removes excess abdominal skin, repairs abdominal muscles, and reshapes the belly button.
Circumferential 360° lower body lift, also called a belt lipectomy, adds to a traditional tummy tuck by removing excess skin and fat from the hips, lower back, and upper buttocks for firmer contours all the way around the lower body.
Arm lift (brachioplasty) tightens the upper arms using incisions that run from the armpit to the elbow on the underside of the arms.
Thigh lift improves upper leg contours, often including the buttocks, by removing excess skin and lifting sagging tissues.
Many of these procedures include liposuction to remove pockets of fat and enhance contours. Patients often include a facelift, neck lift, and a breast procedure such as a breast lift or male breast reduction to reshape the upper body after weight loss.
Dr. Wright can combine certain procedures into a single surgery but may need to stage them over several months to ensure safety and proper healing.
How long does it take to recover from skin removal surgery?
Recovery varies widely after post weight loss surgery depending on the procedures performed and individual factors. In general, patients can stand and walk around the day of surgery, return to work and nonstrenuous activity within 2 to 4 weeks, and resume regular activity in about 6 to 8 weeks. Compression wraps or garments will need to be worn to put pressure on surgical areas and minimize swelling, which can take 3 to 6 months to fully resolve.
A Reputation Built on Results
If you are looking for a board-certified plastic surgeon, Eric Wright in Little Rock, Arkansas is your...
The best of the best! Could not recommend more! The entire staff is amazing and walks you through every...
I highly recommend Dr. Wright. He's very knowledgeable, and I was put at ease by his willingness to...
Dr.Wright is hands down the best Plastic Surgeon!! I had a wonderful experience and I would refer everyone...
Does body contouring surgery leave scars?
While all surgical procedures leave scars, the vast majority of Dr. Wright's weight loss patients consider this a worthwhile tradeoff for their improved confidence and physical wellbeing. He takes special care to minimize the number and size of the incisions he uses and place them where the scars will be as inconspicuous as possible.
Traveling for Treatment?
Try Our 3-Step Process
If you're visiting Little Rock to see Dr. Wright, our patient care team will help make your trip easy and enjoyable.
Have Your Virtual Consultation
Make Your Travel Plans
Prepare for Your Surgery & Recovery
Learn More
Learn More
Request Your Consultation
Are you ready to complete your journey to health, comfort, and confidence with post weight loss body contouring surgery? Request a consultation to meet with Dr. Eric Wright in Little Rock, AR, or call (501) 575-0088 for an appointment.
Back to Top