Wright Plastic Surgery: Dr. Eric Wright
1701 Center View Dr #201
Little Rock, AR 72211
Phone: (501) 575-0088
Monday-Thursday: 8:30 a.m.–4:30 p.m.
Friday: 8:30 a.m.–1:30 p.m.

Dermal Fillers
Helping women and men from North Little Rock, Conway, Benton, Hot Springs, and other nearby areas look fresher and more youthful is quick and easy with Restylane® and JUVÉDERM® dermal fillers at our Little Rock practice. You don't need to take a lot of time out of your busy life to take care of wrinkles or plump up your lips. With a few simple injections by our experienced practitioners, you will be ready to take on the day with renewed confidence.
What are the benefits of dermal fillers?
Dermal fillers provide a variety of benefits for the women and men who visit us at Wright Plastic Surgery, including:
Smoothing away lines, wrinkles, and folds
Filling out and defining the cheeks, chin, and jawline
Restoring volume to hollows around the eyes and at the temples
Reshaping the nose
Sculpting the lips and softening lines around the mouth
Rejuvenating the backs of the hands
Are dermal fillers better than BOTOX® Cosmetic?
While dermal fillers and BOTOX are both injectable facial rejuvenation treatments, they differ in the way they work and the benefits they provide.
BOTOX and other neurotoxins, like Dysport® and Jeuveau®, treat lines caused by repeated contractions of facial muscles by temporarily stopping those muscles from contracting.
Fillers treat wrinkles and other concerns by adding volume beneath the skin to add lift and definition.
We often use these treatments together for a more complete facial rejuvenation than either option can provide on its own.
What is a liquid facelift?
When dermal fillers and neurotoxin treatments are performed together, it is sometimes called a liquid facelift. People with mild to moderate facial aging may be good candidates for this alternative to a surgical facelift. The results are more subtle and don't last as long as surgery, but injectables do not involve scarring or downtime.
About Dr. Wright
As a board-certified plastic surgeon and Arkansas native, Dr. Eric Wright is dedicated to helping Little Rock women and men look and feel their best with both reconstructive and cosmetic plastic surgery options.
Meet Dr. Wright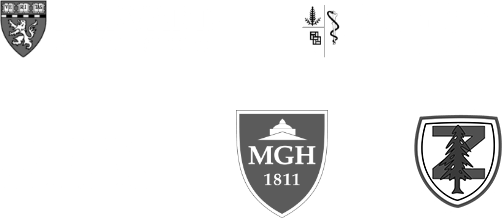 What is the best type of dermal filler?
The best filler depends on the desired results and individual patient factors. We offer the latest options from the JUVÉDERM® and Restylane® collections of fillers, which give us the power to use the best filler for the job every time. These fillers are formulated for specific uses with the single purpose of looking natural. Filler options and common treatment areas include:
JUVÉDERM® Ultra™ Plus XC: smile lines, lips
JUVÉDERM® VOBELLA® XC: delicate areas like the lips, around the eyes, lip enhancement, and lip lines
JUVÉDERM® VOLLURE®: deep lines and folds
JUVÉDERM® VOLUMA® XC: cheeks and chin
Restylane® Contour: cheeks and midface
Restylane® Defyne: deep nasolabial folds, chin crease, marionette lines
Restylane® Kysse: lips and lip lines
Restylane® Refyne: moderate lines and folds around the mouth
Restylane® Lyft: facial wrinkles, cheeks, backs of hands
All JUVÉDERM and Restylane fillers are made with hyaluronic acid (HA)—a natural substance that attracts and holds moisture—and offer the peace of mind of being reversible. Your injector will recommend the filler or combination of fillers that will work best for you during your personal consultation.
A Reputation Built on Results
If you are looking for a board-certified plastic surgeon, Eric Wright in Little Rock, Arkansas is your...
The best of the best! Could not recommend more! The entire staff is amazing and walks you through every...
I highly recommend Dr. Wright. He's very knowledgeable, and I was put at ease by his willingness to...
Dr.Wright is hands down the best Plastic Surgeon!! I had a wonderful experience and I would refer everyone...
Do filler treatments hurt?
All of our fillers contain lidocaine to minimize any discomfort during the injections. Topical numbing cream and ice may be used if you have concerns.
How quickly do fillers work?
Improvements are visible right away, although there may be mild swelling, redness, and tenderness at injection sites temporarily.
How long do fillers last?
Filler results can last from 6 months to 2 years, depending on the specific filler, where it is injected, and how quickly your body absorbs it. Your injector will give you an estimate of when you might need to return for maintenance treatments.
Request Your Consultation
If you would like to learn more about all the ways dermal fillers can enhance your look, request a consultation using our online form or call our office at (501) 575-0088.
Traveling for Treatment?
Try Our 3-Step Process
If you're visiting Little Rock to see Dr. Wright, our patient care team will help make your trip easy and enjoyable.
Have Your Virtual Consultation
Make Your Travel Plans
Prepare for Your Surgery & Recovery
Learn More
Learn More
Back to Top