Wright Plastic Surgery: Dr. Eric Wright
1701 Center View Dr #201
Little Rock, AR 72211
Phone: (501) 575-0088
Monday-Thursday: 8:30 a.m.–4:30 p.m.
Friday: 8:30 a.m.–1:30 p.m.

Chemical Peels
When your skin needs a fresh start, you can peel away years of damage and dullness with The Perfect Derma™ Peel and other medical-grade chemical peels available in Little Rock, AR, at Wright Plastic Surgery.
Board-certified plastic surgeon Dr. Eric Wright and his aesthetic team use chemical peels to reverse skin damage and reveal a healthier, smoother, more even complexion.
What are chemical peels?
Chemical peels are medical-grade solutions of potent peeling ingredients, such as glycolic acid, lactic acid, salicylic acid, and trichloroacetic acid (TCA). They exfoliate the skin to remove outer layers of cells and let the fresher skin beneath shine through.
What do chemical peels treat?
Chemical peels treat a wide range of cosmetic concerns, including:
Sun damage
Acne scars
Fine lines
Uneven texture
Hyperpigmentation
Many people opt to maintain their results with regular HydraFacial® treatments to enjoy an even longer-lasting healthy glow.
What does The Perfect Derma Peel do?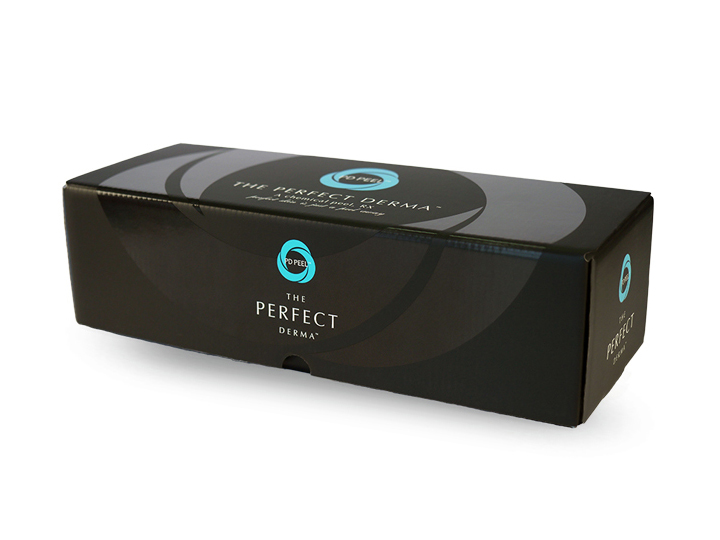 The Perfect Derma Peel is the only medium-depth, medical-grade chemical peel that features the antioxidant glutathione for superior skin lightening and rejuvenation that includes:
Improving the clarity, tone, and texture of the skin
Reducing hyperpigmentation
Controlling acne and improving the appearance of acne scars
Reducing pore size
Softening fine lines and wrinkles
Stimulating collagen and elastin production for firmer and brighter skin
How much do chemical peels cost?
The cost of chemical peels at our Little Rock practice varies depending on the type and intensity of the peel. We will walk you through your expected costs after consulting with you in person.
What is chemical peel recovery like?
Recovery time varies from peel to peel. Some formulations only involve a bit of post-treatment redness, whereas others entail a few days of flaking.
Request Your Chemical Peel Consultation
If you would like to learn more about revitalizing your skin with a chemical peel, please request a consultation online or call (501) 575-0088.
Back to Top