Wright Plastic Surgery: Dr. Eric Wright
1701 Center View Dr #201
Little Rock, AR 72211
Phone: (501) 575-0088
Monday-Thursday: 8:30 a.m.–4:30 p.m.
Friday: 8:30 a.m.–1:30 p.m.

VASERlipo®
You can only do so much to get firm, attractive contours, whether on your midsection, thighs, jawline, or wherever you are frustrated by stubborn fat. While liposuction is an excellent solution, VASERlipo® in Little Rock, Arkansas, can make your body contouring results even better and recovery easier. Dr. Wright is the first Board-certified plastic surgeon in Little Rock to offer this advanced liposuction treatment for women and men who want to enhance their confidence by getting rid of their trouble spots.
What is VASERlipo?
VASERlipo (for vibration amplification of sound energy at resonance) is a liposuction enhancement that uses ultrasound energy to liquefy unwanted fat before removing it with liposuction. Ultrasound does not harm surrounding tissues, nerves, and blood vessels, making VASERlipo gentler than liposuction on its own.
About Dr. Wright
As a board-certified plastic surgeon and Arkansas native, Dr. Eric Wright is dedicated to helping Little Rock women and men look and feel their best with both reconstructive and cosmetic plastic surgery options.
Meet Dr. Wright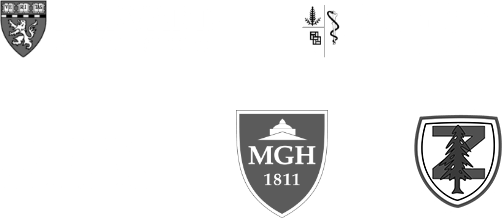 What areas can VASERlipo treat?
VASERlipo is less harsh than traditional liposuction, which makes it great for treating a variety of areas, from small, delicate spots to tough, fibrous areas. Common treatment areas include:
Jowls and under the chin
Neck
Belly
Back
Waist
Hips
Male chest (gynecomastia surgery)
Upper arms
Inner and outer thighs
Buttocks
Dr. Wright can remove fat from more than one area during the same procedure and combine VASERlipo with other plastic surgery procedures such as tummy tucks, facelifts, and breast augmentation. During your consultation, he will discuss the improvements you want to attain and develop a personalized surgical plan.
What happens during a VASERlipo procedure?
Dr. Wright performs VASERlipo as an outpatient procedure using a local or general anesthetic, depending on the overall surgical plan and patient preference. As with traditional tumescent liposuction, he infuses the targeted fat with a tumescent solution to control pain, minimize bleeding, and make the fat firmer and easier to remove. Next, he creates small incisions and inserts the specialized VASER probe that breaks apart and liquefies the fat with ultrasound energy. Dr. Wright then replaces the probe with a narrow tube called a cannula and suctions the liquified fat away. If the skin lacks elasticity, he may use Renuvion® skin tightening for optimal results. Once the surgery is complete, treated areas are wrapped in compression garments.
Renuvion® for Smooth Lipo Results
Whether combined with liposuction or performed to smooth out unsatisfactory results, this innovative, minimally invasive treatment tightens and rejuvenates the skin from the inside out.
Learn More
A Reputation Built on Results
Dr. Wright and his staff were very kind and answered all my questions patiently. I feel like I'm in...
6 months since surgery - extremely pleased with the results Dr. Wright was recommended to me by a breast...
Dr. Wright, and all his staff, have been nothing short of amazing. I am no stranger to plastics and...
I only have positive things to say about this practice. From my initial consultation and now during...
Which is better, VASERlipo vs. traditional liposuction?
VASERlipo offers several benefits over traditional liposuction on its own, including:
Gradual skin tightening: Heat from the ultrasonic energy stimulates collagen production in the skin and surrounding tissues for improved skin retraction.
Increased fat removal: Because the ultrasonic energy targets fat cells, VASERlipo provides more fat removal than liposuction.
Faster procedures: Fat removal takes less effort, reducing surgical time.
Reduced bleeding: Because Dr. Wright doesn't physically dislodge the fat with the cannula, blood vessels remain intact.
Less swelling and soreness: Because fat removal is gentler with VASER, treated areas are typically sore for just a few days.
Traveling for Treatment?
Try Our 3-Step Process
If you're visiting Little Rock to see Dr. Wright, our patient care team will help make your trip easy and enjoyable.
About Your Consultation
What Is the Fly-In Process?
Prepare for Your Surgery
Learn More
Learn More
How long is VASERlipo recovery?
Patients typically need about a week of downtime after the surgery, although recovery may be quicker with smaller treatment areas. While experiences vary, most patients experience the following milestones during recovery:
Swelling and soreness: 3 to 5 days, depending on treatment areas
Return to work & nonstrenuous activities: 10 to 12 days
Wear compression garments: at least 3 to 4 weeks
Resume strenuous exercise: 2 to 3 weeks
Reach final results: 3 to 6 months
Request Your Consultation
To find out more about VASERlipo and the other body contouring options at Wright Plastic Surgery, request a consultation using our online form or call our office at (501) 575-0088.
Back to Top