Wright Plastic Surgery: Dr. Eric Wright
1701 Center View Dr #201
Little Rock, AR 72211
Phone: (501) 575-0088
Monday-Thursday: 8:30 a.m.–4:30 p.m.
Friday: 8:30 a.m.–1:30 p.m.

HydraFacial®
While facials are a great way to care for the health and beauty of your skin, HydraFacial uses advanced technology to provide more noticeable benefits. Whether you want to focus on a specific condition like acne or aging, or you simply want overall rejuvenation, Wright Plastic Surgery's skin specialists will personalize your HydraFacial in Little Rock, AR, to address your unique skincare needs and goals. Discover why HydraFacial is popular with so many North Little Rock, Conway, Benton, and Hot Springs women and men.
About Dr. Wright
As a board-certified plastic surgeon and Arkansas native, Dr. Eric Wright is dedicated to helping Little Rock women and men look and feel their best with both reconstructive and cosmetic plastic surgery options.
Meet Dr. Wright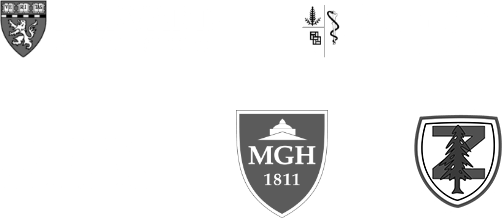 What is a HydraFacial treatment?
HydraFacial is a next-generation medical facial performed with the patented HydraFacial handpiece. HydraFacial combines hydradermabrasion, a chemical peel, extractions, and hydration in a relaxing treatment that can take as few as 30 minutes to complete.
What concerns can HydraFacial address?
We offer the option of adding specialized serums to your HydraFacial to address a variety of concerns, including:
Fine lines and wrinkles
Thinning and laxity
Lack of radiance
Brown spots
Uneven, rough texture
Excess oil and clogged pores
Can HydraFacial be combined with other treatments?
Yes! HydraFacial is the perfect complement to other facial rejuvenation treatments such as BOTOX® Cosmetic and dermal fillers. It can also be combined with SkinPen® microneedling or Genius® RF microneedling to further improve skin texture and pore reduction.
How can you get the most out of your HydraFacial?
We offer customization and enhancement options designed to take your results to a new level. These include:
Signature: This traditional HydraFacial cleanses and exfoliates, extracts blockages, and infuses your skin with hand-selected serums.
Radiance: Brighten and balance your skin tone while minimizing dark spots with this vitamin C-based booster.
Age Refinement: This booster maximizes hydration and infuses the skin with antioxidants to reduce fine lines and wrinkles.
Clarifying: If you struggle with oily skin and acne, this deep cleansing and purifying booster can deliver noticeable improvements.
Platinum: The Platinum treatment detoxifies and depuffs your skin with lymphatic drainage and finishes with LED light therapy to address hyperpigmentation and encourage cellular turnover.
+ Lip & Eye Perk: These add-ons let you plump, exfoliate, and hydrate your lips or brighten, tone, and firm your outer eyes.
How many HydraFacials do you need to see results?
For most people, results are noticeable right after their very first HydraFacial. You can go back to your regular routine or even a special event without the need for downtime. It is safe to apply makeup right away.
How often should you get a HydraFacial?
To maintain your results and continue to improve the health of your skin, we recommend a treatment every month.
A Reputation Built on Results
If you are looking for a board-certified plastic surgeon, Eric Wright in Little Rock, Arkansas is your...
The best of the best! Could not recommend more! The entire staff is amazing and walks you through every...
I highly recommend Dr. Wright. He's very knowledgeable, and I was put at ease by his willingness to...
Dr.Wright is hands down the best Plastic Surgeon!! I had a wonderful experience and I would refer everyone...
How long do HydraFacial results last?
The improvements in texture, radiance, and hydration usually last 5 to 7 or more days while the skin continues to become healthier from within.
Request Your Consultation
If you would like to rejuvenate and nourish your skin with a HydraFacial, request a consultation online. You can also contact our Little Rock office by phone at (501) 575-0088.
Traveling for Treatment?
Try Our 3-Step Process
If you're visiting Little Rock to see Dr. Wright, our patient care team will help make your trip easy and enjoyable.
Have Your Virtual Consultation
Make Your Travel Plans
Prepare for Your Surgery & Recovery
Learn More
Learn More
Back to Top