Wright Plastic Surgery: Dr. Eric Wright
1701 Center View Dr #201
Little Rock, AR 72211
Phone: (501) 575-0088
Monday-Thursday: 8:30 a.m.–4:30 p.m.
Friday: 8:30 a.m.–1:30 p.m.

Breast Lift
Breasts can have various shapes and sizes. Many women feel self-conscious as their breasts begin to droop due to age, weight loss, or pregnancy. As well, even young women can have a tuberous appearance, asymmetry, or low breasts. Dr. Eric Wright uses breast lift surgery in Little Rock to help women from Jonesboro, Fayetteville, Conway, Hot Springs, Pine Bluff, and throughout greater Arkansas rejuvenate their breasts and restore a more youthful, perkier look. As a board-certified plastic surgeon specializing in breast enhancement procedures, Dr. Wright is the doctor Arkansas women know they can trust.
Breast Lift

Before & After Photos
WARNING:
This feature contains nudity. Please click OK to confirm you are at least 18 years of age and are not offended by such material.
What issues can a breast lift treat?
A breast lift helps raise the breasts higher along the chest wall and removes unwanted skin and tissue. The size of the nipple-areolar complex can be adjusted when enlarged. While it can make the breasts appear perkier and more projected, it does not add overall volume to the breast. Breast lift surgery is excellent for:
Elevating the breasts
Restoring a naturally round shape
Balancing out breasts of different sizes
Reducing enlarged nipples
During your consultation, Dr. Wright will review your medical history and perform a physical exam. He will help you determine if breast lift surgery is the best procedure to help you achieve your goals.
How much does a breast lift cost in Little Rock, AR?
The price for breast lift surgery varies with the complexity of the surgery and whether implants or other procedures are included. You will be provided with a personalized price quote as part of your complimentary consultation with Dr. Wright. We offer patient financing to help qualified patients afford to pursue their desired improvements sooner rather than later. For the best possible surgical outcome, it's important to consider your surgeon's credentials above cost. Choose a board-certified plastic surgeon who specializes in breast enhancement surgery.
About Dr. Wright
As a board-certified plastic surgeon and Arkansas native, Dr. Eric Wright is dedicated to helping Little Rock women and men look and feel their best with both reconstructive and cosmetic plastic surgery options.
Meet Dr. Wright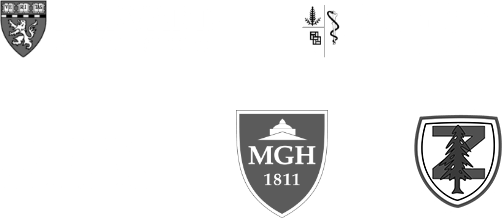 Should I get a breast lift with or without implants?
A breast lift can raise and reshape the breasts and restore a more youthful appearance. However, it cannot add volume or increase cup size. In fact, many women report that their breasts appear slightly smaller after breast lift surgery.
If you would like to correct sagging while also increasing breast size, consider combining your breast lift with implants. Breast augmentation can make breasts fuller and restore volume lost due to age or pregnancy.
A Reputation Built on Results
If you are looking for a board-certified plastic surgeon, Eric Wright in Little Rock, Arkansas is your...
The best of the best! Could not recommend more! The entire staff is amazing and walks you through every...
I highly recommend Dr. Wright. He's very knowledgeable, and I was put at ease by his willingness to...
Dr.Wright is hands down the best Plastic Surgeon!! I had a wonderful experience and I would refer everyone...
Am I a good candidate for breast lift surgery?
You may be a good candidate for breast lift surgery if your breasts have loose, saggy skin and a deflated appearance. Ideal candidates are non-smokers who are close to their ideal weight and have not breastfed for at least 6 months.
Breast lift surgery is most often chosen by women who are finished having children and wish to restore their pre-pregnancy bodies with mommy makeover surgery. However, any patient who struggles with excessive drooping―such as those who have had their breast implants removed―can benefit from the procedure.
Can a breast lift be combined with other procedures?
Yes. Dr. Wright often combines breast lift surgery with other plastic surgery procedures to give patients multiple improvements with a single surgery and recovery period. Popular choices include one or more of the following:
Because many women have breast and body procedures performed together after pregnancy and breastfeeding, these combination procedures are often called mommy makeovers.
Wright Plastic Surgery uses the cutting-edge Vectra® 3D imaging system to enhance our breast lift procedures. This innovative technology provides you with a comprehensive understanding of your potential results and facilitates an informed decision-making process.
The Vectra 3D imaging system captures a three-dimensional image of you before the surgery, enabling us to create 3D simulations of how you could look after the procedure. This allows you to preview various surgical options and select the ones that best suit your aesthetic goals. With Vectra 3D, you can feel confident about your breast lift decisions.
What happens during breast lift surgery?
Breast lift surgery is an outpatient procedure performed under general anesthesia. Four different techniques can be used during surgery, depending on the patient's specific needs and preferences.
Periareolar: This method uses a crescent-shaped incision along the areola's upper edge (the darker skin that surrounds the nipple). It's a good choice for patients with enlarged areolas or minimal sagging.
Circumareolar: Also known as the "doughnut lift," this incision encircles the entire areola. It is used most frequently when a breast lift is combined with breast implants.
Vertical: Also known as a "lollipop lift," this technique requires a circular incision around the areola with a vertical incision extending down the middle of the breast. This method is an excellent option for women with moderate sagging.
Anchor: This traditional approach to breast lift surgery involves an inverted T incision. It provides the most support for patients with significant sagging or those undergoing a breast reduction.
After making the incisions, Dr. Wright elevates and reshapes the sagging breast tissue to restore fullness to the upper portion of the breasts and reposition the areolas if necessary. He then closes the incisions with stitches or surgical tape. You will need to have an adult friend or loved one drive you home after your breast lift procedure.
Traveling for Treatment?
Try Our 3-Step Process
If you're visiting Little Rock to see Dr. Wright, our patient care team will help make your trip easy and enjoyable.
Have Your Virtual Consultation
Make Your Travel Plans
Prepare for Your Surgery & Recovery
Learn More
Learn More
What should I expect during breast lift recovery?
Breast lift recovery is typically not difficult because the surgery does not affect the muscles. While experiences vary, patients can expect the following milestones:
Discomfort: lasts the first few days and is usually manageable with medication
Swelling and bruising: peak around day 3 and fade in about 2 weeks
Keep upper body elevated: first week or so
Return to work & nonstrenuous activities: 7 to 10 days
Wear surgical bra: 3 to 4 weeks
Resume strenuous exercise: 6 weeks
Attain renewed breast shape: about 3 to 4 months
Scars fade: change from pink to white in about a year
Breast Lift FAQ
Do you lose size when getting a breast lift?
While the more youthful, compact shape from a breast lift can make the breasts look smaller, only lax skin is removed during the surgery; the amount of breast tissue (volume) remains the same.
How painful is a breast lift?
A breast lift on its own typically involves moderate discomfort for the first few days. Having breast implants placed under the muscle along with a breast lift usually increases discomfort initially. Dr. Wright prescribes pain medication to keep patients as comfortable as possible; most don't need it beyond the first week.
How long does it take breast lift scars to go away?
While all surgical scars are permanent, Dr. Wright's refined techniques lead to the most discreet breast lift scars possible. After a breast lift, the scars are initially raised and red, then flatten and fade to pink and then white over the months after surgery. The majority of patients consider scarring a worthwhile trade-off for the improvement in breast and nipple shape they attain.
Are there any nonsurgical alternatives to breast lift surgery?
Nonsurgical skin tightening and fat transfer may provide a slight improvement in mild breast sagging, but a surgical breast lift remains the most effective way to lift, reshape, and tighten the breasts.
Can I lift my breasts naturally?
The breasts sag because the breast skin stretches and loses elasticity, often due to breastfeeding, weight changes, and the natural aging process. This excess lax skin must be surgically removed to lift the breasts and restore a youthful shape.
How long do breast lift results last?
Ideally, the breasts retain their improved shape for 10 to 15 years after surgery. There are a number of factors that influence this timeline, including:
Age at the time of surgery
Weight fluctuations
Pregnancy and breastfeeding
Request Your Consultation
Dr. Wright can help you rejuvenate your breasts and reverse unwanted sagging. If you would like to learn more about breast lift surgery, request a consultation at our Little Rock practice or call (501) 575-0088.
RealSelf Q&A with Eric Wright, MD
Back to Top