Wright Plastic Surgery: Dr. Eric Wright
1701 Center View Dr #201
Little Rock, AR 72211
Phone: (501) 575-0088
Monday-Thursday: 8:30 a.m.–4:30 p.m.
Friday: 8:30 a.m.–1:30 p.m.

Tummy Tuck
Whether you've had children or lost a lot of weight, major body changes affect your midsection. Many people struggle with stretched skin, unwanted fat, and a permanent belly bulge. Still, diet and exercise aren't always enough to solve these common problems.
Dr. Eric Wright, a board-certified plastic surgeon, has helped countless patients create a firm, flat belly with tummy tuck surgery in Little Rock, AR. Men and women visit from Jonesboro, Fayetteville, Conway, Hot Springs, Pine Bluff, and across Arkansas to have Dr. Wright tighten saggy skin and remove stubborn fat deposits for a trimmer, more sculpted midsection.
Plastic surgery is an effective way to tone the body and improve your self-confidence. You no longer have to be afraid of wearing form-fitting shirts or low-rise pants—Wright Plastic Surgery can rejuvenate your look.
What is a tummy tuck?
Technically called abdominoplasty, a tummy tuck is a cosmetic procedure used to flatten the midsection and define the waistline. The surgery involves removing excess skin and fat from the abdomen and tightening the abdominal muscle wall underneath.
A tummy tuck can:
Improve stretched skin
Flatten a "belly pooch"
Restore damaged abdominal muscles
Enhance your overall body shape
When performing post weight loss plastic surgery, Dr. Wright can extend the tummy tuck into a circumferential 360° lower body lift, which removes excess skin all the way around the abdomen.
About Dr. Wright
As a board-certified plastic surgeon and Arkansas native, Dr. Eric Wright is dedicated to helping Little Rock women and men look and feel their best with both reconstructive and cosmetic plastic surgery options.
Meet Dr. Wright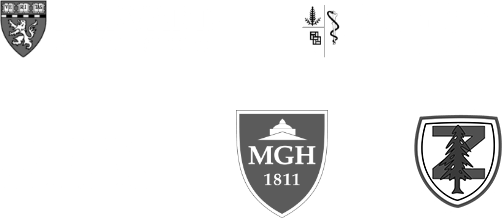 Am I a good candidate for a tummy tuck?
Pregnancy is the most popular reason for a tummy tuck, but loose, stretched-out skin can bother men and women of all ages and lifestyles. Ideal tummy tuck candidates are non-smokers who are:
In good overall health
At or near their goal weight
Not planning to have any future pregnancies
While tummy tuck surgery can help define the waistline, it is not a weight loss procedure. Maintain a healthy BMI for several months before surgery to achieve the best possible results.
Can a tummy tuck be combined with other procedures?
Dr. Wright often combines tummy tuck surgery with other procedures for patients who have multiple areas they would like to improve with a single surgery and recovery period. He combines tummy tuck surgery with liposuction and a breast enhancement procedure like breast augmentation when performing mommy makeover surgery for women after pregnancy and breastfeeding.
Is it better to get lipo or a tummy tuck?
While both liposuction and tummy tuck surgery are body contouring procedures, they are used for different purposes.
Tummy tuck surgery tightens loose, wrinkled skin; repairs separated, bulging ab muscles; and reshapes the bellybutton.
Liposuction removes areas of excess fat from the waist, flanks, belly, and other areas. It does not tighten the skin.
Dr. Wright often combines these procedures to restore firmer, more youthful-looking abdominal contours.
A Reputation Built on Results
If you are looking for a board-certified plastic surgeon, Eric Wright in Little Rock, Arkansas is your...
The best of the best! Could not recommend more! The entire staff is amazing and walks you through every...
I highly recommend Dr. Wright. He's very knowledgeable, and I was put at ease by his willingness to...
Dr.Wright is hands down the best Plastic Surgeon!! I had a wonderful experience and I would refer everyone...
What happens during tummy tuck surgery?
During surgery, you will be put to sleep under general anesthesia. During the procedure, Dr. Wright makes a horizontal incision that extends from hip to hip. A second incision is made around the bellybutton, which can be repositioned during treatment. Dr. Wright uses these incisions to access the abdominal muscles and tissues underneath the skin.
Excess skin is tightened or removed, and unwanted fat is suctioned out via liposuction if necessary. Weakened abdominal muscles are stitched back together to create a firmer core. Once the procedure is complete, incisions are carefully closed with sutures. The entire surgery typically takes around 2 to 3 hours.
Traveling for Treatment?
Try Our 3-Step Process
If you're visiting Little Rock to see Dr. Wright, our patient care team will help make your trip easy and enjoyable.
Have Your Virtual Consultation
Make Your Travel Plans
Prepare for Your Surgery & Recovery
Learn More
Learn More
What is recovery like after a tummy tuck?
After surgery, Dr. Wright will place drains underneath your skin. These drains prevent fluid buildup and can be removed after 7 to 10 days. Bedrest and gentle movement are required the first week after treatment. Most patients can return to work after 2 to 3 weeks. Exercise or strenuous activities should wait until 6 weeks after surgery.
Tummy Tuck FAQ
Is a tummy tuck very painful?
As plastic surgery procedures go, recovery from a tummy tuck is among the most challenging for the first few weeks. Dr. Wright prescribes medication to control pain, which patients typically take for the first few days. Abdominal muscle repair, skin tightening, and swelling create tightness that can be uncomfortable and prevent patients from standing upright initially. Keep in mind—the vast majority of patients say that the discomfort they go through is well worth the results they gain.
Will I lose weight from a tummy tuck?
A tummy tuck is not a weight loss procedure; however, many patients fit in smaller clothing sizes after recovery because they no longer have stretched abdominal skin and muscles.
What happens to stretch marks with a tummy tuck?
Stretch marks below the bellybutton are removed, along with the lax skin, during a standard tummy tuck. As the remaining abdominal skin is pulled tight, stretch marks that were above the bellybutton before surgery end up below it where they can typically be concealed by underwear and swimsuits.
Can a tummy tuck fix diastasis recti?
As the belly expands during pregnancy, the left and right rectus abdominis muscles often separate, which is called diastasis recti. In some cases, the muscles return to their normal position; often, the muscles remain stretched apart and create a belly bulge. A significant benefit of tummy tuck surgery is the correction of diastasis recti.
Will my tummy tuck surgery leave a scar?
The incision made during tummy tuck surgery is placed very low on the abdomen. This area is typically covered by pants or a bikini bottom, allowing it to be easily hidden. Dr. Wright is careful to minimize any scarring and can offer advice on reducing your scar's appearance.
Request Your Consultation
If you would like to flatten your midsection and contour your body, tummy tuck surgery can help. Request a consultation with Dr. Wright or call our Little Rock office at (501) 575-0088.
RealSelf Q&A with Eric Wright, MD
Back to Top