Wright Plastic Surgery: Dr. Eric Wright
1701 Center View Dr #201
Little Rock, AR 72211
Phone: (501) 575-0088
Monday-Thursday: 8:30 a.m.–4:30 p.m.
Friday: 8:30 a.m.–1:30 p.m.

Breast Reconstruction
After mastectomy or lumpectomy, breast reconstruction helps women from Jonesboro, Fayetteville, Conway, Hot Springs, Pine Bluff, and throughout greater Arkansas move past breast cancer and restore their self-image. Board-certified plastic surgeon Dr. Eric Wright is a breast reconstruction specialist in Little Rock, AR, who is experienced in a variety of modern breast surgery techniques. He and his experienced staff will guide and support you during this challenging time to help you make the decisions that are right for you. Dr. Wright will work with your breast cancer surgeon if needed to coordinate the surgery and minimize any uncertainty for you.
When should I have breast reconstruction?
Deciding on the timing for breast reconstruction is your choice. Many women have breast reconstruction immediately after mastectomy; some choose to wait months or even years, and others decide not to have breast reconstruction at all. There is no rush to have the procedure if you're not ready. Dr. Wright is happy to talk with you about the pros and cons of immediate versus delayed reconstruction.
About Dr. Wright
As a board-certified plastic surgeon and Arkansas native, Dr. Eric Wright is dedicated to helping Little Rock women and men look and feel their best with both reconstructive and cosmetic plastic surgery options.
Meet Dr. Wright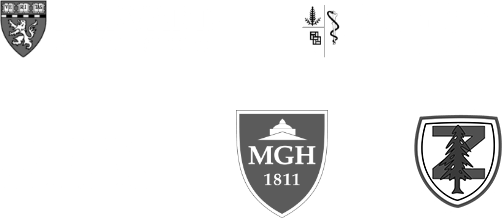 What are the different types of breast reconstruction?
In general, one or both breasts can be reconstructed with your own tissue (autologous tissue reconstruction) or breast implants (implant-based reconstruction). The choice of technique will depend on the specifics of your mastectomy and your own personal preferences.
Implant-based reconstruction can be performed in a single surgery if your mastectomy is performed with a skin-sparing technique. Otherwise, a temporary tissue expander is placed under the remaining chest skin to gradually stretch the skin until there's enough to cover a breast implant.
Autologous tissue reconstruction involves removing skin and tissue from one area of your body (often the back or abdomen) and using it to recreate the breast. Patients choose this technique because it is all natural and the new breast is living tissue.
A Reputation Built on Results
If you are looking for a board-certified plastic surgeon, Eric Wright in Little Rock, Arkansas is your...
The best of the best! Could not recommend more! The entire staff is amazing and walks you through every...
I highly recommend Dr. Wright. He's very knowledgeable, and I was put at ease by his willingness to...
Dr.Wright is hands down the best Plastic Surgeon!! I had a wonderful experience and I would refer everyone...
How long does it take to recover from reconstructive breast surgery?
Recovery times vary with the specifics of each surgery and individual patient factors. In general, recovery after implant-based reconstruction takes about 3 to 4 weeks. Recovery after autologous tissue reconstruction involves 2 surgical sites (the breast and donor area) and takes about 4 to 6 weeks.
Traveling for Treatment?
Try Our 3-Step Process
If you're visiting Little Rock to see Dr. Wright, our patient care team will help make your trip easy and enjoyable.
Have Your Virtual Consultation
Make Your Travel Plans
Prepare for Your Surgery & Recovery
Learn More
Learn More
Request Your Consultation
To meet with Dr. Eric Wright, an experienced, compassionate breast surgeon, and learn more about breast reconstruction in Little Rock, request a consultation or call (501) 575-0088 for an appointment.
Back to Top