Wright Plastic Surgery: Dr. Eric Wright
1701 Center View Dr #201
Little Rock, AR 72211
Phone: (501) 575-0088
Monday-Thursday: 8:30 a.m.–4:30 p.m.
Friday: 8:30 a.m.–1:30 p.m.

Glo2Facial 
Wright Plastic Surgery is excited to offer Glo2Facial to our Little Rock, AR, patients. This innovative treatment combines exfoliation, infusion, and oxygenation to revitalize your skin.  
What Is Glo2Facial? 
Glo2Facial simultaneously exfoliates, infuses, and oxygenates your skin. Your skin is oxygenated from within, leading to increased cell turnover and long-lasting results. Glo2Facial is available with 6 customizations to address various skin concerns, making it suitable for all ages, skin types, and seasons. 
About Dr. Wright
As a board-certified plastic surgeon and Arkansas native, Dr. Eric Wright is dedicated to helping Little Rock women and men look and feel their best with both reconstructive and cosmetic plastic surgery options.
Meet Dr. Wright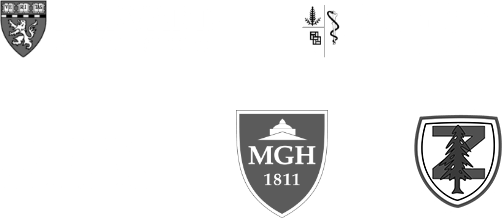 What Makes Glo2Facial Different? 
Glo2Facial stands out from other treatments due to its unique technology. Here's how it works: 
Oxygenation Process: The patented Oxfoliation™ step triggers the oxygenation process, sending a surge of oxygen to your skin and exfoliating dirt and debris. 
Ultrasound Waves: The next step uses LUX (lite ultrasound experience) to promote nutrient absorption and lymphatic drainage—detoxifying your skin from within for rebalanced beauty.  
What Are the Benefits of Glo2Facial? 
Glo2Facial delivers instantly noticeable results, making it the perfect treatment before an important outing or event. Your results may vary depending on the customization you and your esthetician select, but you can expect your skin to look hydrated, supple, smooth, and more refined.  
A Reputation Built on Results
If you are looking for a board-certified plastic surgeon, Eric Wright in Little Rock, Arkansas is your...
The best of the best! Could not recommend more! The entire staff is amazing and walks you through every...
I highly recommend Dr. Wright. He's very knowledgeable, and I was put at ease by his willingness to...
Dr.Wright is hands down the best Plastic Surgeon!! I had a wonderful experience and I would refer everyone...
What Can I Expect After My Treatment? 
No downtime is required after a Glo2Facial treatment, allowing you to resume your normal activities immediately. A skincare regimen using medical-grade products will help you maintain and enhance your results.  
Request Your Consultation  
If you're ready to experience the benefits of Glo2Facial, call our Little Rock office at (501) 575-0088 or contact us using the online form to schedule an appointment.  
Traveling for Treatment?
Try Our 3-Step Process
If you're visiting Little Rock to see Dr. Wright, our patient care team will help make your trip easy and enjoyable.
Have Your Virtual Consultation
Make Your Travel Plans
Prepare for Your Surgery & Recovery
Learn More
Learn More
Back to Top