Wright Plastic Surgery: Dr. Eric Wright
1701 Center View Dr #201
Little Rock, AR 72211
Phone: (501) 575-0088
Monday-Thursday: 8:30 a.m.–4:30 p.m.
Friday: 8:30 a.m.–1:30 p.m.

Breast Augmentation
Many women want to feel more confident in the size of their breasts. Board-certified plastic surgeon Dr. Eric Wright performs breast augmentation with implants in Little Rock, AR, to increase volume and create the curves many women associate with femininity and attractiveness. The reasons for choosing breast augmentation vary with our patients from North Little Rock, Conway, Benton, Hot Springs, and other nearby cities. Many want to restore lost volume after pregnancy; some seek a size that feels in better proportion with their body; others simply want to feel more confident when wearing a tank top or swimsuit.
Breast Augmentation

Before & After Photos
WARNING:
This feature contains nudity. Please click OK to confirm you are at least 18 years of age and are not offended by such material.
What is natural breast augmentation?
The newest advancements in surgical techniques now allow for a natural breast augmentation utilizing fat grafting techniques. Following liposuction, a patient's own fat cells can be transferred to the breasts. This procedure is increasing in demand at Dr. Wright's practice for patients that wish to avoid implants or for patients that have had their breast implants removed. Breast augmentation with fat grafting can be performed at the time of breast implant removal or, more commonly, several months after the breasts have healed. Learn more in this blog post.
What are the benefits of breast augmentation?
Fat grafting or breast implants add breast volume, correct asymmetry, or make the breasts appear more proportional to the rest of the body. Women who would like to enhance other areas as well include breast augmentation in a combination procedure called a mommy makeover.
Patients from Little Rock, AR, and beyond choose board-certified plastic surgeon Dr. Eric Wright for his experience in breast enhancement. With years of exceptional training and surgical expertise, Dr. Wright helps women achieve beautiful, natural-looking results.
What is a breast augmentation revision?
Revision surgery is performed after the initial breast augmentation surgery for a variety of reasons, including:
Correcting a complication such as capsular contracture
Improving unsatisfactory results
Exchanging breast implants for a different type or size
Removing breast implants without replacing them, called explant surgery
Dr. Wright believes it's important for patients to feel comfortable and confident after breast enhancement surgery. He supports patients in whatever decision they make and has the experience needed to provide optimal results with revision surgery.
Can breast implants help with sagging?
Breast augmentation can slightly elevate breasts with minimal sagging, but most women with sagging breasts are better suited for a breast lift, either with or without breast augmentation.
About Dr. Wright
As a board-certified plastic surgeon and Arkansas native, Dr. Eric Wright is dedicated to helping Little Rock women and men look and feel their best with both reconstructive and cosmetic plastic surgery options.
Meet Dr. Wright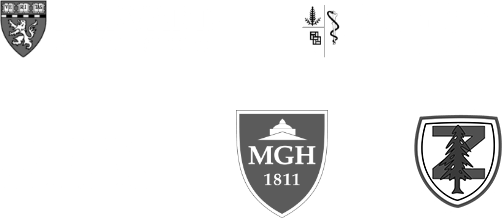 How is breast augmentation performed?
Breast augmentation is an outpatient procedure performed under general anesthesia. Dr. Wright first creates a "pocket" for each implant through an inframammary incision, which is hidden in the breast crease. This incision allows for direct access to the breast pocket and is well-concealed in a swimsuit or bra.
The pocket is placed either directly behind the breast tissue (subglandular) or underneath the chest muscle (submuscular). Subglandular placement offers a quicker, more comfortable recovery, but the submuscular placement provides better coverage of the implant and more natural-looking results.
Following completion of the procedure, the incisions are closed with sutures and surgical tape. The surgery takes around 1 to 3 hours to complete. Patients need to have a friend or loved one drive them home after treatment.
How is fat grafting breast augmentation performed?
For fat grafting augmentation, Dr. Wright will perform liposuction on various areas of the body to obtain the fat cells needed for transfer. After a process to clean and concentrate the healthy fat cells, the transfer will then occur to the breasts. Though specific techniques are performed to maximize the fat grafting volume retention, it will take several weeks for the final result to appear.
A Reputation Built on Results
Dr. Wright and his staff were very kind and answered all my questions patiently. I feel like I'm in...
6 months since surgery - extremely pleased with the results Dr. Wright was recommended to me by a breast...
Dr. Wright, and all his staff, have been nothing short of amazing. I am no stranger to plastics and...
I only have positive things to say about this practice. From my initial consultation and now during...
What are my breast implant options?
Breast augmentation is a highly customizable procedure that can be adjusted to each patient's needs. One of the key components of achieving flattering, natural-looking results is choosing the right breast implants. There are several factors to consider when choosing, including:
Size: Choosing the size of your implants is one of the most exciting parts of breast augmentation. Our team will take your measurements and help you choose an implant size that works well with your frame.
Filler Material: Implants are filled with either saline (saltwater) or silicone gel. While each type has its own unique benefits, most patients today choose silicone because it creates a more natural look and feel.
Profile: Also known as "projection," the profile of your implant describes how far it protrudes from your chest. High-profile implants are more dramatic and noticeable, while low-profile implants are more natural-looking and subtle.
Traveling for Treatment?
Try Our 3-Step Process
If you're visiting Little Rock to see Dr. Wright, our patient care team will help make your trip easy and enjoyable.
About Your Consultation
What Is the Fly-In Process?
Prepare for Your Surgery
Learn More
Learn More
How much does breast augmentation cost in Little Rock, AR?
The cost for breast augmentation varies with the specifics of your procedure including surgical technique and choice of implants. Dr. Wright will discuss all your options during the consultation process and then provide you with a personalized quote.
What is breast augmentation recovery like?
Breast augmentation recovery depends on several factors. Implant placement, implant size, and incision location all can affect the healing process. If fat grafting is performed, you may need to wear compression garments to minimize swelling during the postoperative period on areas where liposuction was used to harvest fat. Overall, most patients experience minor soreness and swelling following surgery. Learn more in this blog post.
A follow-up appointment with Dr. Wright will be scheduled for around 1 week after surgery for Little Rock and surrounding area patients. For out-of-town patients, travel home can occur within 3 days following the procedure.
How long should I take off work after breast augmentation?
The majority of women can return to work within a week of surgery. More intensive movements, such as reaching, lifting, or high-impact exercise, should be postponed for 4 to 6 weeks.
Request Your Consultation
Women travel from across the state of Arkansas and beyond to have Dr. Wright perform their breast augmentation procedure. If you would like to learn more about breast enhancement treatments, request a consultation with our online form. You can also call our Little Rock, AR, practice at (501) 575-0088.
RealSelf Q&A with Eric Wright, MD
Back to Top