Wright Plastic Surgery: Dr. Eric Wright
1701 Center View Dr #201
Little Rock, AR 72211
Phone: (501) 575-0088
Monday-Thursday: 8:30 a.m.–4:30 p.m.
Friday: 8:30 a.m.–1:30 p.m.

BOTOX® Cosmetic
Every time you smile or squint, your facial muscles contract and pull on your skin. This pulling slowly creates wrinkles over time as the skin loses its elasticity. Many men and women feel self-conscious about deep wrinkles and lines that develop around the eyes and forehead. Permanent lines can give your face a sad or angry appearance, but simple BOTOX® Cosmetic injections in Little Rock at Wright Plastic Surgery help patients from North Little Rock, Conway, Benton, Hot Springs, and other nearby communities solve this issue.
Dr. Eric Wright and his team of beauty experts help women and men rejuvenate their look. By using wrinkle-fighting products to smooth out wrinkles, your skin looks smoother and naturally younger. We can easily incorporate BOTOX—and its newer alternative Dysport®—into any beauty routine at our Little Rock practice. If you want to look years younger without the need for surgery, BOTOX Cosmetic is here to help.
What is BOTOX Cosmetic?
BOTOX is an injectable treatment that reduces the appearance of fine lines and wrinkles by relaxing the tiny facial muscles that pull on your skin when frowning, smiling, or squinting. BOTOX is a versatile product that can be used on a variety of areas. A few popular locations include:
Crow's feet around the eyes
Horizontal forehead folds
Vertical lines between the eyebrows
"Smoker's lines" around the lips
Platysmal muscle bands along the neck
Another popular treatment is the BOTOX lip flip where we make injections into specific muscles around the mouth. The upper lip is allowed to roll upward and expose more of the vermillion (red part of the lip), making it look fuller.
How does BOTOX work?
BOTOX uses an active ingredient called botulinum toxin type a. This specialized neurotoxin is injected into facial muscles, causing them to relax temporarily. Once relaxed, the muscles no longer pull on the skin to form wrinkles. During the treatment, our injectors carefully target strategic facial muscle groups to create flattering, natural-looking results.
Dysport vs. BOTOX, what's the difference?
Both BOTOX and Dysport are injectable wrinkle relaxers. While these products both contain the same active ingredient and work in similar ways, there are some differences:
Dysport begins to take effect in about 1 to 2 days, while results of BOTOX begin in about 5 to 7 days.
Dysport tends to spread farther from the injection site than BOTOX, which makes it better suited for larger areas. BOTOX is well suited for precise injections such as around the lips and eyes.
Results from Dysport last about 4 months, while BOTOX lasts about 3 to 4 months.
About Dr. Wright
As a board-certified plastic surgeon and Arkansas native, Dr. Eric Wright is dedicated to helping Little Rock women and men look and feel their best with both reconstructive and cosmetic plastic surgery options.
Meet Dr. Wright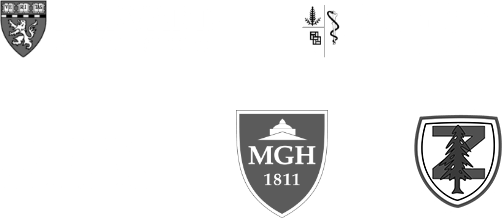 Is recovery time required after a BOTOX session?
As a nonsurgical procedure, BOTOX requires no downtime, and you can return to work or home immediately after your treatment. Common side effects include redness, swelling, or tenderness around the injection site. These issues fade quickly and are easily treated with an ice pack or over-the-counter pain medication.
How long does it take for BOTOX to work?
Results from BOTOX injections develop gradually in approximately 5 to 7 days as contractions of treated facial muscles subside and the overlying skin smooths out. Full results can take 30 days to achieve. While it takes some patience, the gradual onset of BOTOX makes the natural-looking rejuvenation very discreet.
How long does BOTOX last?
BOTOX results typically last for around 3 to 4 months. Many patients schedule consistent touch-up treatments as part of their regular beauty routine.
A Reputation Built on Results
If you are looking for a board-certified plastic surgeon, Eric Wright in Little Rock, Arkansas is your...
The best of the best! Could not recommend more! The entire staff is amazing and walks you through every...
I highly recommend Dr. Wright. He's very knowledgeable, and I was put at ease by his willingness to...
Dr.Wright is hands down the best Plastic Surgeon!! I had a wonderful experience and I would refer everyone...
Can BOTOX be combined with other procedures?
Yes, BOTOX can be easily combined with other anti-aging treatments. Many patients use BOTOX with other injectable treatments such as dermal fillers. Fillers add youthful volume to the skin, filling in hollow areas around the eyes, cheeks, and mouth. BOTOX can also complement results of facial plastic surgery procedure such as a facelift and eyelid surgery. Our staff will analyze your trouble spots to see if adding fillers is right for you.
Traveling for Treatment?
Try Our 3-Step Process
If you're visiting Little Rock to see Dr. Wright, our patient care team will help make your trip easy and enjoyable.
Have Your Virtual Consultation
Make Your Travel Plans
Prepare for Your Surgery & Recovery
Learn More
Learn More
Can BOTOX treat issues other than wrinkles?
BOTOX is well-known for its wrinkle-fighting power. However, this versatile "wonder drug" can be used to treat other cosmetic concerns, including:
Sagging brows (BOTOX eyebrow lift)
Gummy smile
Excessive sweating.
Does BOTOX really help migraines?
Yes, the active ingredient in BOTOX relaxes the contracting muscles that trigger headaches, allowing patients to experience some relief from migraine pain. Results are temporary. For patients who find success with BOTOX for treating migraines, migraine surgery can offer a permanent solution. Dr. Wright is the only doctor in the state of Arkansas to perform this sought-after procedure.
Request Your Consultation
If you would like to learn more about anti-aging treatments such as BOTOX, request a consultation with Dr. Wright. You can also contact our Little Rock office at (501) 575-0088.
Back to Top