Wright Plastic Surgery: Dr. Eric Wright
1701 Center View Dr #201
Little Rock, AR 72211
Phone: (501) 575-0088
Monday-Thursday: 8:30 a.m.–4:30 p.m.
Friday: 8:30 a.m.–1:30 p.m.

Other Procedures
Whether you need a cyst or mole removed or reconstructive surgery after skin cancer treatment, board-certified plastic surgeon Dr. Eric Wright offers a range of plastic surgery procedures in Little Rock, Arkansas. Women and men from North Little Rock, Conway, Benton, Hot Springs, and surrounding areas have an experienced plastic surgeon such as Dr. Wright perform these types of procedures to get results that are cosmetically pleasing.
Procedure Options
Dr. Wright performs the following procedures:
Post-Mohs Reconstructive Surgery
If you've been diagnosed with basal cell or squamous cell carcinoma—the 2 most common types of skin cancer—Mohs surgery is considered the most effective treatment technique. Often called Mohs micrographic surgery, the procedure cures 99% of previously untreated skin cancers while sparing healthy tissue and creating the smallest scar possible.
Mohs surgery is a meticulous procedure in stages, including evaluating tissue with a microscope, during a single appointment. Unlike surgery that removes the cancerous growth and a good deal of the surrounding skin, Mohs surgery spares healthy tissue—which is why it's often performed on the face and hands.
However, after this complex skin cancer removal, there is often a wound left behind. Dr. Wright performs post-Mohs skin cancer reconstruction surgery to restore both the look and function of your skin after Mohs surgery. This procedure can be just as important as the removal of the skin cancer for patients who feel they are fully healed after Dr. Wright repairs their wound.
This is especially true for patients who have Mohs surgery on their face, where aesthetics and the functionality of areas such as the lips, nose, and eyes are addressed. It's important to choose a surgeon such as Dr. Wright with the expertise needed to restore form and function in an aesthetically pleasing way.
About Dr. Wright
As a board-certified plastic surgeon and Arkansas native, Dr. Eric Wright is dedicated to helping Little Rock women and men look and feel their best with both reconstructive and cosmetic plastic surgery options.
Meet Dr. Wright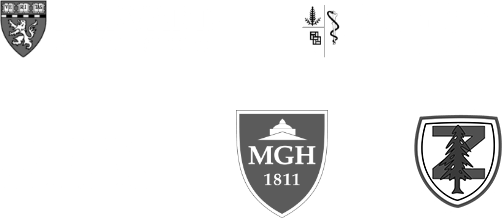 Cyst Removal
Sebaceous cysts are benign growths that develop in the skin's oil glands. They're the most common type of skin cyst and often form on the face, neck, upper back, and chest. As they grow, they can become tender and sometimes infected. Dr. Wright uses a local anesthetic to numb the area first and makes an incision directly over the cyst. He then extracts the cyst surgically and carefully sutures the incision to minimize scarring.
Mole Removal
Moles are usually harmless brown, tan, or pink spots that can occur anywhere on the body. Even though most moles don't pose any health risks, any suspicious growths should be checked by a physician or dermatologist to ensure it's non-cancerous. If a mole develops in a spot that causes a person to be self-conscious, having a plastic surgeon remove it is an option. After numbing the area with a local anesthetic, Dr. Wright makes an incision and then surgically excises the growth while making sure to leave a minimal scar.
A Reputation Built on Results
Dr. Wright is a true artesian with transforming your body. He takes into account the uniqueness of your...
Dr. Wright is very knowledgeable and has a great bedside manner. He will discuss everything to you...
Dr. Wright and his team have been SO wonderful throughout my experience with them! Dr. Wright is the...
Dr. Wright and his whole staff were very helpful, informative and friendly. I am from out of town and...
Earlobe Repair
Split earlobes can be caused by wearing heavy earrings, gauging the ears, having an earring pulled or accidentally snagged, and a variety of other reasons. Dr. Wright repairs split earlobes using a local anesthetic. He surgically removes the skin in the elongated or split piercing to create a surface that heals cleanly and then closes the split.
Request Your Consultation
If you're looking in Arkansas for a board-certified plastic surgeon to perform Mohs surgery, mole or cyst removal, or earlobe repair, request a consultation with Dr. Wright using the online form. Or call us at our Little Rock plastic surgery office at (501) 575-0088 to schedule an appointment.
Traveling for Treatment?
Try Our 3-Step Process
If you're visiting Little Rock to see Dr. Wright, our patient care team will help make your trip easy and enjoyable.
About Your Consultation
What Is the Fly-In Process?
Prepare for Your Surgery
Learn More
Learn More
Back to Top