Wright Plastic Surgery: Dr. Eric Wright
1701 Center View Dr #201
Little Rock, AR 72211
Phone: (501) 575-0088
Monday-Thursday: 8:30 a.m.–4:30 p.m.
Friday: 8:30 a.m.–1:30 p.m.

FTM Top Surgery
For many female-to-male (FTM) transgender or nonbinary patients, gender affirmation surgery can bring life-changing results. Sculpting a more masculine chest reduces feelings of dysphoria and helps patients feel more comfortable and confident in their bodies. We are proud to offer FTM top surgery to those from Little Rock, Arkansas, and beyond. As a board-certified plastic surgeon who trained in the San Francisco Bay Area, Dr. Eric Wright has the experience and expertise to create natural-looking results that improve your quality of life.
About Dr. Wright
As a board-certified plastic surgeon and Arkansas native, Dr. Eric Wright is dedicated to helping Little Rock women and men look and feel their best with both reconstructive and cosmetic plastic surgery options.
Meet Dr. Wright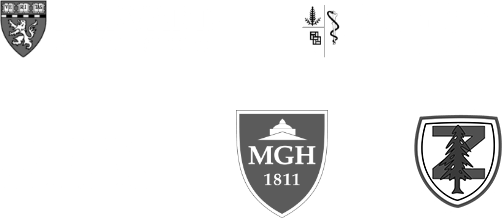 What does FTM gender affirmation (top surgery) involve?
FTM top surgery involves removing breast tissue and contouring a more masculine chest. This masculinization is achieved by removing breast tissue via a subcutaneous mastectomy, which is essentially a much more extensive form of breast reduction surgery.
The two most common surgical techniques are the periareloar (keyhole) method and the double incision with free nipple grafting approach. The keyhole technique is commonly performed on patients with only a small amount of breast tissue. For removal of larger breasts, the double incision method usually allows for the best post-operative outcome.
The goal of the procedure is more than just a flat chest—it should also create an aesthetically pleasing male contour. Excess skin is removed to build a more sculpted appearance, helping the pectoral muscles look more defined.
Traveling for Treatment?
Try Our 3-Step Process
If you're visiting Little Rock to see Dr. Wright, our patient care team will help make your trip easy and enjoyable.
About Your Consultation
What Is the Fly-In Process?
Prepare for Your Surgery
Learn More
Learn More
Who is a good candidate for FTM top surgery?
FTM top surgery is for those who want a defeminized or masculine chest that better matches their gender identity. We also remind our patients that top surgery is an irreversible procedure that will significantly affect their lives and personal identities. During your consultation with Dr. Wright, we will go over these details and determine which top surgery will work for you.
Dr. Wright and his team will help care for you and work closely with your therapist and hormonal therapy physician.
At Wright Plastic Surgery, we will walk you through the insurance process and help determine coverage based on your medical insurance plan. The option for cash-pay or "non-insurance" surgery can also be discussed after a private consultation. We will help answer any financial questions regarding your procedure.
Request Your Consultation
Transgender men from Arkansas and beyond seek out Dr. Wright for FTM top surgery. If you would like to learn more about the procedure offered here in Little Rock, please request a consultation online or call our office at (501) 575-0088.
A Reputation Built on Results
Out of four consultation I chose Dr. Eric Wright for my explant surgery. First off he actually really...
Everything went well. Dr. Wright is caring doctor. The staff is excellent as well. Overall a great experience.
While awaiting a surgical consult, I made an appointment to get a little Botox…. lol 🤭🤭 Paige was AMAZING!...
Back to Top