Wright Plastic Surgery: Dr. Eric Wright
1701 Center View Dr #201
Little Rock, AR 72211
Phone: (501) 575-0088
Monday-Thursday: 8:30 a.m.–4:30 p.m.
Friday: 8:30 a.m.–1:30 p.m.

HydraFacial®
While facials are a great way to care for the health and beauty of your skin, HydraFacial uses advanced technology to provide more noticeable benefits. Whether you want to focus on a specific condition like acne or aging, or you simply want overall rejuvenation, Wright Plastic Surgery's skin specialists will personalize your HydraFacial in Little Rock, AR, to address your unique skincare needs and goals.
About Dr. Wright
As a board-certified plastic surgeon and Arkansas native, Dr. Eric Wright is dedicated to helping Little Rock women and men look and feel their best with both reconstructive and cosmetic plastic surgery options.
Meet Dr. Wright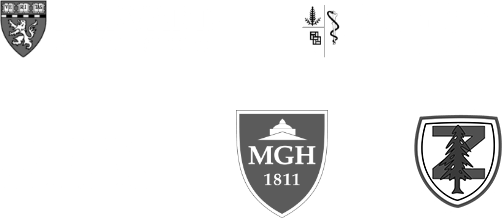 What is a HydraFacial treatment?
HydraFacial is a next-generation medical facial performed with the patented HydraFacial handpiece. HydraFacial combines hydradermabrasion, a chemical peel, extractions, and hydration in a relaxing treatment that can take as few as 30 minutes to complete.
What concerns can HydraFacial address?
We offer the option of adding specialized serums to your HydraFacial to address a variety of concerns, including:
Fine lines and wrinkles
Thinning and laxity
Lack of radiance
Brown spots
Uneven, rough texture
Excess oil and clogged pores
HydraFacial is the perfect complement to other facial rejuvenation treatments such as BOTOX® Cosmetic and dermal fillers.
Book Your Appointment Online Now
Scheduling your next nonsurgical treatment is faster and easier than ever. Get on our books for BOTOX® Cosmetic, dermal fillers, laser skin resurfacing, and more in just minutes.
Book My Appointment
How many HydraFacials do you need to see results?
For most people, results are noticeable right after their very first HydraFacial. You can go back to your regular routine or even a special event without the need for downtime. It is safe to apply makeup right away.
How often should you get a HydraFacial?
To maintain your results and continue to improve the health of your skin, we recommend a treatment every month.
A Reputation Built on Results
Out of four consultation I chose Dr. Eric Wright for my explant surgery. First off he actually really...
Everything went well. Dr. Wright is caring doctor. The staff is excellent as well. Overall a great experience.
While awaiting a surgical consult, I made an appointment to get a little Botox…. lol 🤭🤭 Paige was AMAZING!...
How long do HydraFacial results last?
The improvements in texture, radiance, and hydration usually last 5 to 7 or more days while the skin continues to become healthier from within.
Request Your Consultation
If you would like to rejuvenate and nourish your skin with a HydraFacial, request a consultation online. You can also contact our Little Rock office by phone at (501) 575-0088.
Traveling for Treatment?
Try Our 3-Step Process
If you're visiting Little Rock to see Dr. Wright, our patient care team will help make your trip easy and enjoyable.
About Your Consultation
What Is the Fly-In Process?
Prepare for Your Surgery
Learn More
Learn More
Back to Top